what are Main technical performance for aluminum scaffolding
Views:0 Author:Site Editor Publish Time: 2021-06-02 Origin:Site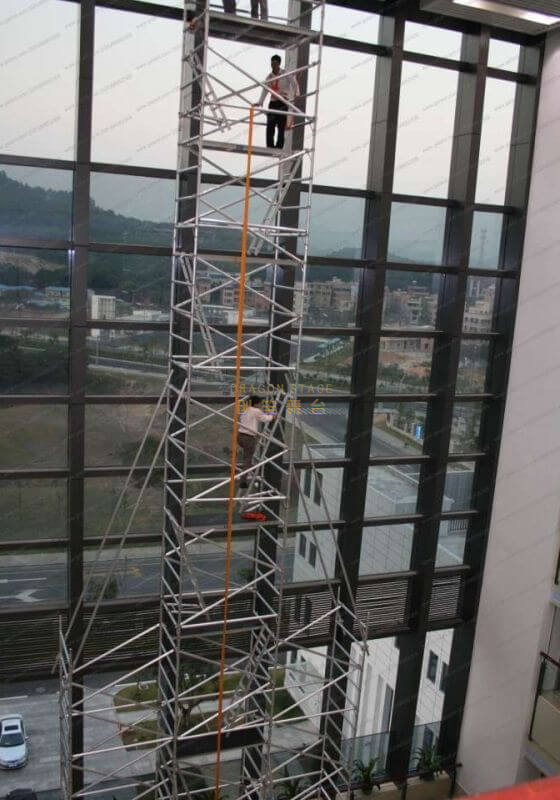 ● The maximum bearing capacity of the top platform is 200Kg/㎡, and the maximum bearing capacity of the tower (including its own weight) is 1000kg.
● Aluminum alloy tower has different height combination form: working table height from 2.5 meters to 13.1 meters range can choose different assembly form, height according to the height of each level 0.464 meters in turn increase.
● Selection of materials: the main structure of the aluminum alloy 6061-T6 material, casting using high-quality cast aluminum alloy ZL101A, the tensile strength of the material is more than 265MPa; It has good welding property, high strength and good corrosion resistance.
● Structure safe and reliable: tower aluminum alloy parts are used "WSE-350"/" WSE-500 "argon arc welding machine welding, welding firm, beautiful, safe and reliable; The joint of all parts of the tower has the function of locking, and the bearing capacity of the parts has been strictly tested and met the relevant requirements.